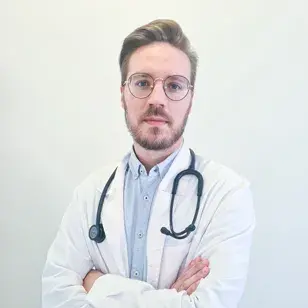 Dr. David Barreira
Hospital Lusíadas Albufeira:
Languages
Portuguese, English and Spanish
Areas of Interest
Hypertension; Diabetes Mellitus; Cardiovascular Diseases; Dyslipidemia; Asthma; COPD; General Practice; Emergency Medicine
Consultations
General Medicine Consultation
Breve CV
Degree in Biomedical Sciences from the University of Algarve (2014).
Master's Degree in Medicine by the University of Coimbra (2020).
General training internship carried out at CHUA - Algarve Hospital and University Centre (2021).
Internal Doctor of General Practice and Family Medicine.
schedules and agreements
Hospital Lusíadas Albufeira
Hospital Lusíadas Albufeira