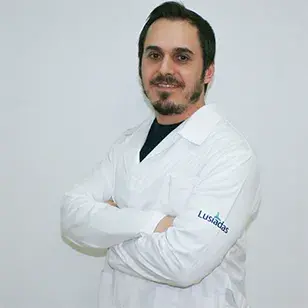 Dr. Vitor Ferreira Leite
Languages
Portuguese and English
Areas of Interest
Child Psychiatry; Adolescent Psychiatry; Systemic Family Intervention; Mentalization-Based Intervention
Consultations
Pediatric Psychiatry Consultation
Breve CV
Faculty of Medicine, University of Porto; Escola Paulista de Medicina - Federal University of São Paulo.
General Medical residency (Common Year): Tâmega e Sousa Hospital Center - Penafiel / Amarante (2011).
Specialty Training residency in Child and Adolescent Psychiatry: Child and Adolescent Psychiatry Department at Hospital Pediátrico de Coimbra - CHUC (January 2012 – April 2017).
Post Graduate course in Cognitive-Behavioral Intervention.
Training Course in Systemic Family Intervention.
Mentalization-Based Treatment for Adolescence (MBT-A).