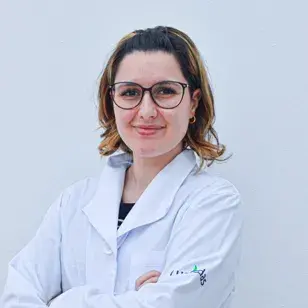 Dra. Andreia Vale
Clínica Lusíadas Forum Algarve:
Languages
Portuguese, English and Spanish
Areas of Interest
Preventive Dental Medicine; Dentistry; Pediatric Dentistry
Consultations
Dental Medicine Consultation, Endodontics Consultation, Pediatric Dentistry Consultation
Breve CV
Integrated Master's degree in Dental Medicine from Instituto Superior de Ciências da Saúde Egas Moniz.
Training in Endodontics by From Roots-endodontics school and by RPCendo.
Training in Pediatric Dentistry by OPAcademy.
schedules and agreements
Clínica Lusíadas Forum Algarve
Clínica Lusíadas Forum Algarve
Agreements
SAMS Quadros
AdvanceCare
Future Healthcare
Multicare
SAMS SIB
SSCGD
KeepWells
Lusíadas Plan