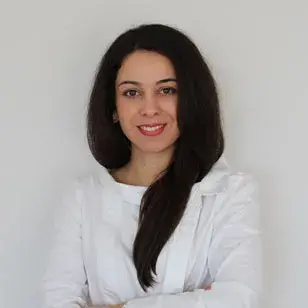 Dra. Bruna Torres Martins
Hospital Lusíadas Albufeira:
Languages
Portuguese and English
Areas of Interest
Dentistry; Endodontics
Consultations
Dentist Check Consultation, Dental Medicine Consultation
Breve CV
Post-graduate course in Interceptive Dento-Facial Orthopedics and Orthodontics (2018 - 2020).
Endodontics Course (FromRoots Endodontics School), 2017.
Multiple courses in Esthetic Dentistry; Instructor of Clinical Endodontics and Integrated Clinic (2016 - 2018).
Integrated Masters in Dental Medicine, by ISCSEM.
schedules and agreements
Hospital Lusíadas Albufeira
Hospital Lusíadas Albufeira
Agreements
SAMS Quadros
AdvanceCare
Associação Mutualista Montepio Geral
CGD - Cartão de Crédito
Ecco-Salva
Future Healthcare
Jerónimo Martins
Lusíadas 4US
Medicare
Multicare
SAMS SIB
Sãvida
SFJ - Sindicato dos Funcionários Judiciais
SSCGD
Staples
Universidade do Porto
KeepWells
Colaboradores Lusíadas (Seguro Saúde Médis)
Lusíadas Plan
SAMS Norte
Medical Port
ARS (SNS - Serviço Nacional de Saúde)