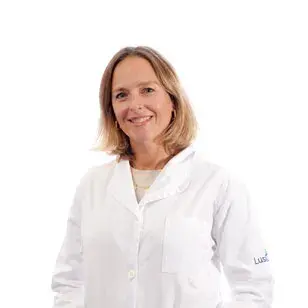 Dra. Margarida Figueirôa
Languages
Portuguese and English
Areas of Interest
Orthodontics; Dental Medicine
Consultations
Dental Medicine Consultation, Orthodontics Consultation
Breve CV
Degree in Dental Medicine from FMDUP (2000 - 2006).
Postgraduate course in Self-ligating Orthodontics by EOC (2006 - 2009).
Course in "Prosthesis, Occlusion and Dental Aesthetics" (2006 - 2010).
Training course in Botulinum Toxin and Orofacial Filling by Centro Europeu de Pós-Graduação and Facial Dentistry (2019).
PRP, PRF, Microneedling and submental fat reduction course (2019).
Ozonotherapy and Neural and Neurofocal Therapy and Course (2019).
Homeopathy Course by IPN (2020).
Full Face Facial Harmonization Course (2020).