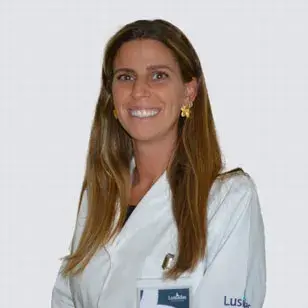 Dra. Maria Reis Valle
Hospital Lusíadas Amadora:
Languages
Portuguese, English, French and Spanish
Areas of Interest
Implantology; Oral Surgery
Consultations
Dental Medicine Consultation
Breve CV
Degree and Master's Degree in Dental Medicine from the Instituto Superior Ciências da Saúde Egas Moniz - ISCSEM (2007 - 2013).
Postgraduate degree in Implantology and Oral Surgery from the Faculty of Dental Medicine of Lisbon - FMDUL (2016 - 2019).
schedules and agreements
Hospital Lusíadas Amadora
Hospital Lusíadas Amadora