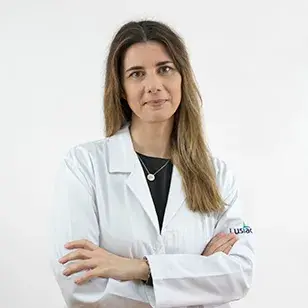 Dra. Ana Raquel Lopes
Languages
Portuguese and English
Book
Videoconsultation
Areas of Interest
Individual psychotherapy with adults, children and teenagers. Family Intervention and Couple Therapy. Emotional and relational problems. Anxiety disorders and depression. Personality Disorders. Learning difficulties. Developmental Disorders. Psychological Assessment. Vocational orientation. Conscious Parenting. Third generation therapies (Mindfulness) EMDR therapy (Eye Movement Desensitization and Reprocessing)
Consultations
Psychology Consultation
Breve CV
Degree in Health Psychology from Universidade Lusíada do Porto.
Member of OPP - Ordem dos Psicólogos Portugueses (National Psychologists Council).
Specialization in Clinical Psychology by OPP.
Specialization in School Psychology by OPP.
Training in EMDR (Eye Movement Desensitization and Reprocessing).
Experience in consultation and psychological intervention with adults, children and adolescents in a private setting and in a school setting.
Internship at the Psychiatry and Mental Health Department of Hospital de S. João, Porto.