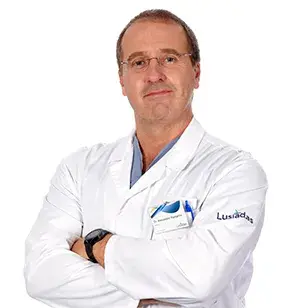 Dr. Alexandre Ramalho
Languages
Portuguese, English, French and Spanish
Areas of Interest
Intensive Care Medicine; Emergency Medicine; Anesthesiology
Breve CV
Degree in Medicine by ICBAS/UP (1996).
Competence in Medical Emergency (2003).
Anesthesiology Specialty in 2004 and Intensive Care Sub-Specialty in 2008.
Anesthesiology Assistant, Coordinator of the Intensive Care Unit of Hospital Lusíadas Porto.
European Diploma in Intensive Care Medicine (EDICM) awarded by the European Society of Intensive Care Medicine (ESICM) (2006).