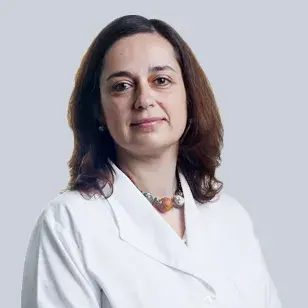 Dra. Alexandra Rosa
Hospital Lusíadas Lisboa:
Languages
Portuguese and English
Book
Videoconsultation
Areas of Interest
Anxiety and Depression Disorders; Adolescence/early adulthood issues; Relational issues and clinical sexology; Eating behavior; Pregnancy and Parenthood Psychology.
Consultations
Psychology Consultation
Breve CV
Graduated in Clinical Psychology in 1998 by ISPA.
Master in Health Psychology in 2003 by ISPA.
Post-graduate degree in Conflict Mediation in 2003 by ULHT, Lisbon.
Specialist in Clinical and Health Psychology and in Educational Psychology by the Portuguese Psychologists Order.
schedules and agreements
Agreements
SAMS Quadros
Allianz
CGD - Cartão de Crédito
Ecco-Salva
Future Healthcare
Grupo RAR
Jerónimo Martins
Lusíadas 4US
Medicare
Multicare
RNA Medical
SAMS SIB
SFJ - Sindicato dos Funcionários Judiciais
SSCGD
Staples
Universidade do Porto
Colaboradores Lusíadas (Seguro Saúde Médis)
Lusíadas Plan
SAMS Norte