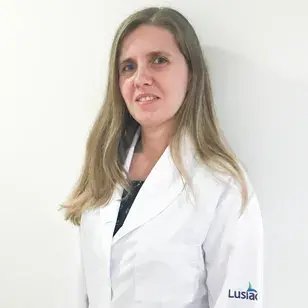 Dra. Ana Sofia Marques
Languages
Portuguese and English
Book
Videoconsultation
Areas of Interest
​Individual psychotherapy with children; Psychological intervention with families; Emotional, behavioral difficulties and developmental disorders; Learning difficulties; Individual psychotherapy with teenagers and adults
Consultations
Psychology Consultation
Breve CV
Degree in Psychology from the Faculty of Psychology and Educational Sciences, University of Porto, with pre-specialization in Psychological Consultation for Teenagers and Adults (2002).
Postgraduate course in Psychoanalytic Psychotherapy.
Postgraduate course in Youth New Contexts and Interventions.
Training in Psychotherapy by Sociedade Portuguesa de Psicologia Clínica / Portuguese Society of Clinical Psychology.
Training in Neuropsychology by Instituto de Psicologia Aplicada/ Applied Psychology Instiitute
Specialist in Educational Psychology by OPP - Ordem dos Psicólogos Portuguese/Portuguese Psychologists Council.
Advanced specialization in Psychotherapy by OPP.
Advanced Specialization in Special Educational Needs by OPP
School psychologist – Ministry of Education (since 2005).
schedules and agreements
Hospital Lusíadas Porto
Clínica Lusíadas Gaia
Hospital Lusíadas Porto

Clínica Lusíadas Gaia
Agreements
SAMS Quadros
Allianz
Associação Mutualista Montepio Geral
CGD - Cartão de Crédito
Ecco-Salva
Fundação Salvador Caetano
Future Healthcare
Grupo RAR
Imprensa Nacional - Casa da Moeda
Jerónimo Martins
Lusíadas 4US
Medicare
Médis
Multicare
Ordem dos Advogados (CD Porto)
SAMS SIB
SFJ - Sindicato dos Funcionários Judiciais
Staples
Universidade do Porto
Colaboradores Lusíadas (Seguro Saúde Médis)
Lusíadas Plan
Agreements
SAMS Quadros
AdvanceCare
Allianz
Associação Mutualista Montepio Geral
CGD - Cartão de Crédito
Ecco-Salva
Fundação Salvador Caetano
Future Healthcare
Grupo RAR
Imprensa Nacional - Casa da Moeda
Jerónimo Martins
Lusíadas 4US
Medicare
Médis
Médis CTT
Multicare
Multicare - ACS
Ordem dos Advogados (CD Porto)
RNA Medical
SAMS SIB
Sãvida
SFJ - Sindicato dos Funcionários Judiciais
SSCGD
Staples
Universidade do Porto
KeepWells
Colaboradores Lusíadas (Seguro Saúde Médis)
Lusíadas Plan
SAMS Norte
ADSE, IASFA, SAD PSP, SAD GNR - Tabela especial sem convenção