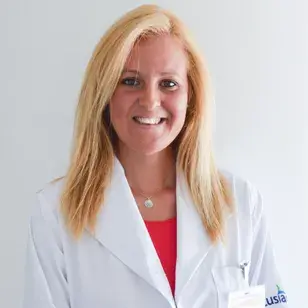 Dra. Berta Pinto Ferreira
Hospital Lusíadas Amadora:
Languages
Portuguese and English
Book
Videoconsultation
Areas of Interest
​Child and Adolescent Psychiatry, Hyperactivity and Attention Deficit, Learning disabilities, Mood and Anxiety Disorders, Behavioral Disorders, Anorexia, Bulimia and Autism Spectrum Disorders
Consultations
Pediatric Psychiatry Consultation
Breve CV
Completion of the Integrated Master's degree in Medicine from the Faculty of Medicine of Lisbon (2010).
Conclusion of the Common Year residency at Centro Hospitalar Lisboa Norte (2011).
Conclusion of the Specialty Training residency in Child and Adolescent Psychiatry - Hospital Dona Estefânia, Centro Hospitalar de Lisboa Central (2018).
schedules and agreements
Hospital Lusíadas Amadora
Hospital Lusíadas Amadora