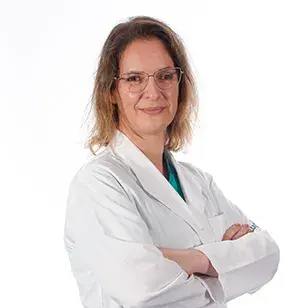 Dra. Cristina Figueiredo
Languages
Portuguese and English
Areas of Interest
Orthodontics and treatment of temporomandibular disorders
Consultations
Orthodontics Consultation, Occlusion Consultation, Invisible Orthodontics Consultation (Aligners)
Breve CV
Specialist in Orthodontics by the National Dental Council.
Postgraduate course in Orthodontics from the Faculty of Dental Medicine, University of Porto.
Master's degree in Invisible Orthodontics Invisalign TM System by the European Master of Aligners, Dr. Manuel Roman.
Founding member of Associação Portuguesa de Especialistas em Ortodontia (Portuguese Association of Specialists in Orthodontics).
Specialist Member of Sociedade Portuguesa de Ortopedia Dento-Facial (Portuguese Society of Dento-Facial Orthopedics).