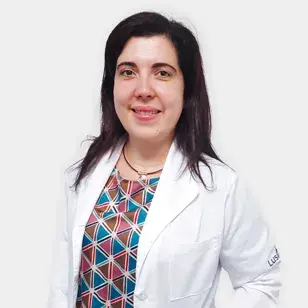 Dra. Isabel Silva
Languages
Portuguese and English
Areas of Interest
Holistic approach to adult pathology; Cardiovascular pathology (hypertension, heart failure, dyslipidemia, atrial fibrillation, stroke); Chronic respiratory pathology (chronic obstructive pulmonary disease, asthma); Acute respiratory pathology (tracheobronchitis, pneumonia); Infectious diseases
Consultations
Internal Medicine Consultation
Breve CV
Master in Medicine by the University of Minho.
Course in Bioethics at the Philosophy Faculty of Braga, Catholic University of Portugal.
Post-graduation in HIV-AIDS by the Portuguese Catholic University Porto.
Specialist in Internal Medicine.
Hospital Assistant of Internal Medicine in the Hospital of Braga.
Member of the Heart Failure Consultation team of Internal Medicine at Braga Hospital.
Supervisor of Internal Medicine Internship.
Participation in the pre-graduation training of the Medicine students of the University of Minho.
Scientific reviewer in the journal "Gazeta Médica".
schedules and agreements
Agreements
SAMS Quadros
ADM / IASFA
ADSE
AdvanceCare
Ecco-Salva
Future Healthcare
Jerónimo Martins
Lusíadas 4US
Medicare
Médis
Médis CTT
Multicare
RNA Medical
SAD/GNR
SAD/PSP
Sãvida
SFJ - Sindicato dos Funcionários Judiciais
SSCGD
Staples
Universidade do Porto
KeepWells
Colaboradores Lusíadas (Seguro Saúde Médis)
Lusíadas Plan
SAMS Norte
ADSE, IASFA, SAD PSP, SAD GNR - Tabela especial sem convenção