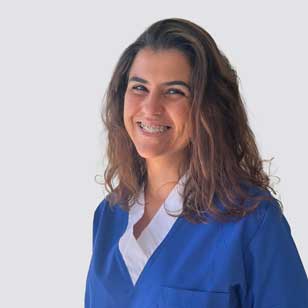 Dra. Raquel Lopes
Lusíadas Dental Amoreiras:
Languages
Portuguese and English
Areas of Interest
Oral Hygiene
Consultations
Oral Hygiene
Breve CV
Degree in Oral Hygiene at the Faculty of Dental Medicine, University of Lisbon (2010).
Oral Hygienist: private clinical practice since 2010.
Theoretical and practical course on implant maintenance (2017 and 2022).
schedules and agreements
Lusíadas Dental Amoreiras
Lusíadas Dental Amoreiras
Agreements
SAMS Quadros
AdvanceCare
Future Healthcare
Jerónimo Martins
Lusíadas 4US
KeepWells
Colaboradores Lusíadas (Seguro Saúde Médis)
Lusíadas Plan