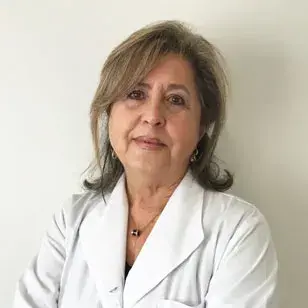 Prof. Dra. Margarida Apetato
Clínica Lusíadas Oriente:
Languages
Portuguese, English, French and Spanish
Areas of Interest
General Dermatology, Pediatric Dermatology, Psoriasis, Skin Tumors, CO2 Laser Therapy
Consultations
Dermatology Consultation, Dermatology Consultation – Pediatric
Breve CV
Specialist in Dermato-venereology since 1987.
Hospital Assistant Graduate since 1994 and Senior Graduate since 2009.
Director of the Dermatology Specialty and respective Department at Centro Hospitalar Universitário de Lisboa Central - Hospital dos Capuchos (2008 - 2017).
Coordinator of the Dermatology Specialty at Hospital de Cascais (2017 - 2020).
Assistant Lecturer at Nova Medical School (2009 - 2020).
schedules and agreements
Terça-feira
10:00 - 14:00
Quinta-feira
10:00 - 16:00
Agreements
SAMS Quadros
Particular
ADM / IASFA
ADSE
AdvanceCare
Allianz
Ecco-Salva
Fundação Salvador Caetano
Future Healthcare
Imprensa Nacional - Casa da Moeda
Jerónimo Martins
Lusíadas 4US
Medicare
Médis
Médis CTT
Multicare
Multicare - ACS
RNA Medical
SAD/GNR
SAD/PSP
SAMS SIB
Sãvida
SFJ - Sindicato dos Funcionários Judiciais
SSCGD
Staples
KeepWells
Colaboradores Lusíadas (Seguro Saúde Médis)
Lusíadas Plan
SAMS Norte
ADSE, IASFA, SAD PSP, SAD GNR - Tabela especial sem convenção
Planicare