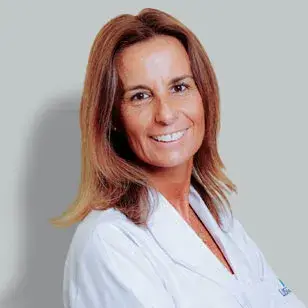 Therapist Margarida Saavedra
Hospital Lusíadas Amadora:
Languages
Portuguese, English and Spanish
Videoconsultation
Areas of Interest
Childhood ​Intervention, voice, speech disorders (articulation, stuttering); Reading and writing disorders; Language disorders; Speech sounds disorders and complex communication needs. Intervention in voice changes in adults, nodules, vocal cord paralysis; Intervention in neurological conditions (post-stroke, Parkinson's, TBI); Acquired Language and Speech Disorders (Neurology).
Consultations
Speech Therapy , Pediatric Speech Therapy
Breve CV
Degree in Speech Therapy, Escola Superior de Saúde do Alcoitão.
Degree in Childhood Educator, Almada College
Clinical Practice: Portuguese Institute of Oncology, volunteering.
schedules and agreements
Hospital Lusíadas Amadora
Hospital Lusíadas Amadora
Terça-feira
09:30 - 13:00
Quarta-feira
14:30 - 18:00
Quinta-feira
09:30 - 13:00
Agreements
SAMS Quadros
Particular
AdvanceCare
Allianz
Ecco-Salva
Future Healthcare
Jerónimo Martins
Lusíadas 4US
Medicare
Médis
Médis CTT
Multicare
RNA Medical
SFJ - Sindicato dos Funcionários Judiciais
SSCGD
Staples
Colaboradores Lusíadas (Seguro Saúde Médis)
Lusíadas Plan
ADSE, IASFA, SAD PSP, SAD GNR - Tabela especial sem convenção
KeepWells