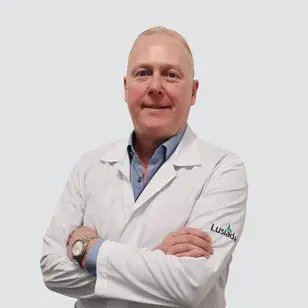 Dr. Carlos Kupski
Languages
Portuguese, English and French
Areas of Interest
Gastroenterology; Digestive Endoscopy
Consultations
Gastroenterology Consultation
Breve CV
Gastroenterologist with medical training at Pontifícia Universidade Católica do Rio Grande do Sul (PUCRS), Brazil, completing the course in 1990 and the Specialty in 1994.
Lecturer at the PUCRS School of Medicine since 1997.
Equivalence of the Medicine Course by the University of Lisbon, November 2019.
Portuguese Academic Title of Doctor (DGES), December 2019.
Specialist of Gastroenterology by the National Medical Council respective specialty, December 2021.