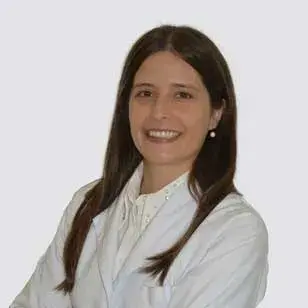 Dra. Ana Rita F. Pereira
Hospital Lusíadas Amadora:
Hospital Lusíadas Lisboa:
Languages
Portuguese and English
Areas of Interest
Clinical Cardiology
Consultations
Cardiology Consultation – Clinical
Breve CV
Integrated Masters in Medicine from the Faculty of Medicine of Lisbon (2015).
Intern in General Training at the Hospital Prof. Doutor Fernando Fonseca (2016).
Cardiology Specific Training Intern at the Cardiology Service of the Garcia de Orta Hospital (2017 - 2021).
Specialist Degree in Cardiology (2022).
Internship in Structural Cardiopathy and Cardiac Computed Tomography at the Cardiology Service of the Leiden University Medical Center, Leiden - Holland (2021).
European Certification in Cardiology by the European Society of Cardiology and Union Européene des Médecins Spécialistes (2021).
Certification in Adult Transthoracic Echocardiography by the European Association of Cardiovascular Imaging (EACVI) (2019).
Certification in Cardiac Intensive Care by the Association of Acute Cardiovascular Care (ACVC) (2021).
Co-investigator on several clinical research projects.
Author and co-author of several scientific publications in national and international journals.
Author and co-author of several scientific papers presented at national and international meetings.
schedules and agreements
Hospital Lusíadas Amadora
Hospital Lusíadas Lisboa
Clínica Lusíadas Almada
Hospital Lusíadas Amadora

Hospital Lusíadas Lisboa

Clínica Lusíadas Almada
Agreements
SAMS Quadros
Particular
ADM / IASFA
ADSE
AdvanceCare
Allianz
Ecco-Salva
Fundação Salvador Caetano
Future Healthcare
Imprensa Nacional - Casa da Moeda
Jerónimo Martins
Lusíadas 4US
Medicare
Médis
Médis CTT
Multicare
Multicare - ACS
RNA Medical
SAD/GNR
SAD/PSP
SAMS SIB
Sãvida
SFJ - Sindicato dos Funcionários Judiciais
SSCGD
Staples
KeepWells
Colaboradores Lusíadas (Seguro Saúde Médis)
Lusíadas Plan
SAMS Norte
ARS (SNS - Serviço Nacional de Saúde)
ADSE, IASFA, SAD PSP, SAD GNR - Tabela especial sem convenção
Agreements
SAMS Quadros
ADM / IASFA
ADSE
AdvanceCare
Allianz
CGD - Cartão de Crédito
Ecco-Salva
Future Healthcare
Grupo RAR
Jerónimo Martins
Lusíadas 4US
Medicare
Médis
Médis CTT
Multicare
Multicare - ACS
RNA Medical
SAD/GNR
SAD/PSP
SAMS SIB
Sãvida
SFJ - Sindicato dos Funcionários Judiciais
SSCGD
Staples
Universidade do Porto
KeepWells
Colaboradores Lusíadas (Seguro Saúde Médis)
Lusíadas Plan
SAMS Norte
ADSE, IASFA, SAD PSP, SAD GNR - Tabela especial sem convenção