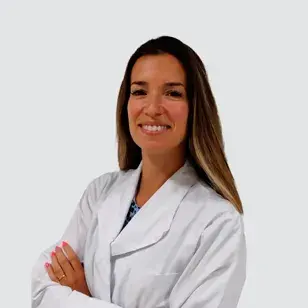 Dra. Carolina André
Hospital Lusíadas Amadora:
Clínica Lusíadas Oriente:
Languages
Portuguese, English and Spanish
Areas of Interest
General Dentist; Orthodontics
Consultations
Dental Medicine Consultation, Orthodontics Consultation
Breve CV
Integrated Master's degree in Dentistry ISCS-SUL (2010).
Postgraduate course in Interceptive Dentofacial Orthopedics and Orthodontics (2012).
Training in Self-ligating Devices (2015).
Master's degree in Invisible Orthodontics (2018).
Course in Orthodontic Micro-Implants for Skeletal Anchorage - Dr. Patricia Vergara Villarreal (2019).
Course in Folds and Loops and Orthodontic Biomechanics (2019).
schedules and agreements
Hospital Lusíadas Amadora
Clínica Lusíadas Oriente
Hospital Lusíadas Amadora

Clínica Lusíadas Oriente
Agreements
SAMS Quadros
Particular
ADM / IASFA
ADSE
AdvanceCare
Allianz
Ecco-Salva
Fundação Salvador Caetano
Future Healthcare
Jerónimo Martins
Lusíadas 4US
Medicare
Médis
Médis CTT
Multicare
SAD/GNR
SAD/PSP
SAMS SIB
SSCGD
Staples
KeepWells
Lusíadas Plan
Medical Port
Agreements
Particular
Ecco-Salva
Lusíadas 4US
Medicare
Médis
Médis CTT
Multicare
Staples
Lusíadas Plan
Medical Port