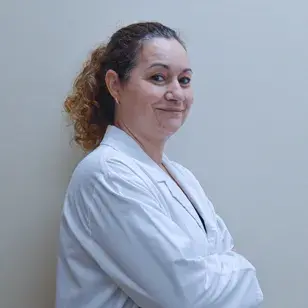 Dra. Célia Lopes
Hospital Lusíadas Albufeira:
Languages
Portuguese and French
Areas of Interest
Overweight / Obesity; Diabetes - carbohydrate counting; Food Allergies and Intolerances; Eating Disorders; Poor Weight Gain; Dietary Diversification; Vegetarian and Vegan Diet; Sports Nutrition in Children; Gastrointestinal Diseases - FODMAP diet
Consultations
Nutrition Consultation, Consulta de Nutrição Pediátrica
Breve CV
Degree in Dietetics at the Escola Superior de Saúde de Faro - Universidade do Algarve.
Since 2007 working as a Nutritionist in the Clinical area at CHUA - Faro.
schedules and agreements
Clínica Lusíadas Faro
Hospital Lusíadas Albufeira
Clínica Lusíadas Faro

Hospital Lusíadas Albufeira
Terça-feira
17:00 - 19:00