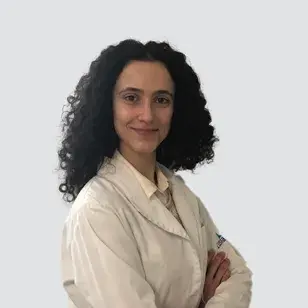 Dra. Francisca Ferreira
Languages
Portuguese and English
Areas of Interest
Maternal and Infant Nutrition: preconception, pregnancy, lactation, childhood and adolescence
Consultations
Nutrition Consultation
Breve CV
2021: Internship for admission at Ordem dos Nutricionistas (National Council of Nutritionists) in the following areas: Clinical Nutrition (Hospital Conde de Bertiandos, ULSAM, Viana do Castelo) and Community Nutrition and Public Health (Division of Education of Braga City Hall).
2020: Academic internship: in Pediatric Nutrition (Hospital CUF Porto).
2018 - 2020: Degree in Nutrition Sciences (Faculty of Nutrition and Food Sciences, University of Porto).
2013 - 2017: Completion of the 4th year of the Integrated Master's in Medicine (University of Minho, School of Medicine).