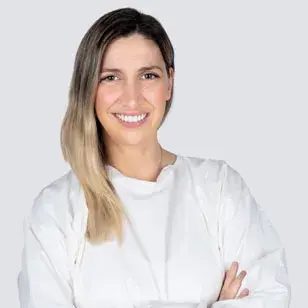 Dra. Isabel Flores Allen
Languages
Portuguese and English
Areas of Interest
Orthodontics; Orthodontics with aligners; Dental Medicine
Consultations
Orthodontic Control Consultation (Aligners), Orthodontics Consultation, Invisible Orthodontics Consultation (Aligners)
Breve CV
Invited Lecturer of the Master's Degree in Orthodontics, Instituto Superior de Ciências Saúde - Norte.
Invited Lecturer of the course in Advanced Orthodontic Techniques at the Faculty of Medicine, University of Porto.
Lecturer co-responsible in the Master Aligner Portugal course based on the Invisalign technique.
Speaker at Congresses, StudyClubs and Invisalign Certification Courses in Portugal.
Speaker at Summit Invisalign in Madrid in 2019.
First Portuguese Physician Invisalign Clinical Speaker since 2017.