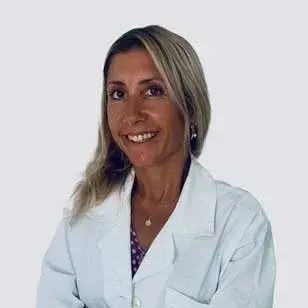 Dra. Vanessa Gonçalves Mendes
Hospital Lusíadas Albufeira:
Areas of Interest
Overweight; Obesity; Surgical treatment of obesity; Diabetes; Gestational Diabetes; Infertility; Pregnancy and Postpartum; Food Allergies and Intolerances; Eating Disorders; Vegetarian and vegan diets; Neurological Diseases; Swallowing disorders; Sports Nutrition
Consultations
Nutrition Consultation, Consulta de Nutrição Pediátrica
Breve CV
Nutritionist Specialist in Clinical Nutrition.
Postgraduate degree in Human Nutrition in 2009 from Universidade Lusófona - Departamento Ciências da Saúde.
schedules and agreements
Hospital Lusíadas Albufeira
Clínica Lusíadas Faro
Hospital Lusíadas Albufeira

Clínica Lusíadas Faro
Agreements
SAMS Quadros
Associação Mutualista Montepio Geral
CGD - Cartão de Crédito
Ecco-Salva
Jerónimo Martins
Lusíadas 4US
Medicare
Médis
Médis CTT
RNA Medical
SAMS SIB
Sãvida
SFJ - Sindicato dos Funcionários Judiciais
Staples
Universidade do Porto
Colaboradores Lusíadas (Seguro Saúde Médis)
Lusíadas Plan
SAMS Norte
ARS (SNS - Serviço Nacional de Saúde)
Agreements
SAMS Quadros
Associação Mutualista Montepio Geral
CGD - Cartão de Crédito
Ecco-Salva
Jerónimo Martins
Lusíadas 4US
Medicare
Médis
Médis CTT
RNA Medical
SAMS SIB
Sãvida
SFJ - Sindicato dos Funcionários Judiciais
SSCGD
Staples
Universidade do Porto
Colaboradores Lusíadas (Seguro Saúde Médis)
Lusíadas Plan
SAMS Norte