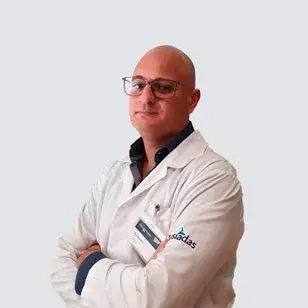 Therapist Rui Filipe Rosário
Hospital Lusíadas Amadora:
Languages
Portuguese and English
Areas of Interest
Spinal pathologies; Neuropathic pain; Headache; Musculoskeletal problems; Generalized pain; Osteopathy in sports; Geriatric Osteopathy.
Consultations
Osteopathy
Breve CV
Trained in Osteopathy at Instituto de Técnicas de Saúde.
Post-Graduation Osteopathy ISEC - Instituto Superior de Educação e Ciências.
Osteopath at Grupo HPA Saúde.
Practice in Private Clinics (since 2013).
Complementary training Osteopathy - Escola Superior De Saúde Cruz Vermelha (2021).
schedules and agreements
Hospital Lusíadas Amadora
Hospital Lusíadas Amadora
Terça-feira
09:00 - 13:30
Quarta-feira
16:00 - 19:00