Rebalance the organism
using a holistic approach
The Osteopathy area focuses on the musculoskeletal system to rebalance the body, without resorting to chemical substances.
At Lusíadas Saúde, we are dedicated to the investigation, diagnosis and treatment of pain, including situations such as persistent low back pain, tendinitis and muscle contractures, but also digestive disorders, asthma or stress, whether in adults or children.
Clinical staff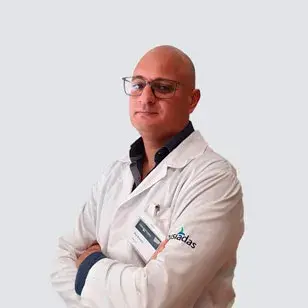 Hospital Lusíadas Amadora:
Areas of Interest
Spinal pathologies; Neuropathic pain; Headache; Musculoskeletal problems; Generalized pain; Osteopathy in sports; Geriatric Osteopathy.
Languages
Portuguese and English
View all