Vast offering of specialized technologies for the
diagnosis and treatment of pathologies through imaging.
Medical Imaging is an area focused on diagnosis and treatment conducted based on images obtained through radiation, ultrasounds, and radiofrequency.
Utilizing the full array of diagnostic imaging techniques, from the simplest to the most complex of exams, such as computerized tomography, magnetic resonance, or bone density, Lusíadas Saúde Medical Imaging Units are primarily dedicated to preventative medicine.
With a clinical body made up of specialists from all areas, Lusíadas Saúde provides expert Medical Imaging, characterized by the efficiency and competency of an experience team which keeps itself continually up to date in terms of current scientific knowledge.
Consultations and Exams
Pelvic (Gynecological) Endovaginal Ultrasound

Suprapubic Pelvic (Gynecological) Ultrasound

Suprapubic Bladder Ultrasound

Pelvic Veins Phlebography

Patella Axial Study X-ray - 3 incidences

Simple Abdomen X-Ray - 1 incidence

Cavum or Rhino-Pharyngeal X-Ray

Abdominal Ultrasound (Pediatric)

X-Ray Teeth - Facial Orthopantomography

X-Ray Neck, Soft Parts - 1 incidence

X-Ray Simple Bladder - 1 incidence

Cystography - 3 Incidences for Emptying

Cystography with retrograde urethrography

X-Ray Right Styloid Apophyses - 1 incidence

Pelvis X-ray - 1 incidence

Cervical Spine X-ray - 2 incidences

Cervical-Dorsal Spine X-Ray

X-Ray Coccygeal Spine - 2 incidences

Dorsal Spine X-ray - 2 incidences

Lumbar Spine X-ray - 2 incidences

X-Ray Lumbosacral Spine - 2 incidences

Adult Skeleton X-ray - 1 incidence

Sternum X-ray - 2 incidences

Sternoclavicular (Articulations) X-ray - 3 incidences

Face X-ray - 2 incidences

X-Ray Jaw - Each incidence

Upper Maxillary X-ray - 2 incidences

X-Ray Orbits - Each incidence

X-Ray Wrist and Hands (Age) Bone - 1 incidence

X-Ray Sacroiliac Joint, Both Sides - 3 incidences

Paranasal Sinuses X-ray - 2 incidences

Ultrasound Hips (Pediatric)

Puncture Carotid Arteriography

Carotid Arteriography by Catheterization (Seldinger)

Vertebral Arteriography / by Humeral Puncture

Vertebral Arteriography / by Catheterization (Seldinger)

Upper Limbs / by Puncture or Catheterization

Arteriography of Genital Arteries

Superior Vena Phlebography

Internal Jugular Phlebography

Limbs Phlebography (Unilateral)

Internal Breast Phlebography

Suprahepatic Phlebography

Selective Arteriography and Therapeutic Embolization, Limb Artery

Selective Arteriography and Therapeutic Embolization, Visceral Branch of Aorta

Arteriography and Dilation of Carotid Artery

Perioperative Arteriography and Dilation of Vertebral Artery

Suprapubic Prostatic Ultrasound

Testicular / Scrotal Ultrasound

X-Ray Simple Abdomen - 2 incidences

Selective Arteriography and Percutaneous Dilation of Brachiocephalic Arterial Trunk

Selective Arteriography and Percutaneous Dilation of Visceral Branch of Aorta

Subclavian and Humeral Arteriography

Celiac Trunk Arteriography

Selective Splenic Arteriography

Stomach Selective Coronary Arteriography

Selective Hepatic Arteriography

Arteriography of the Adrenals

Phlebography of the Adrenals

Selective Harvesting Renine (Kidney)

Selective Hormone Harvests (adrenals)

Ovarian Angiography, Testicular

Upper Mesentery Arteriography

Lower Mesenteric Arteriography

Hypogastric Arteriography

Phlebography of Superior Vena Cava

Phlebography of the Inferior Vena Cava

Abdominal Ultrasound with Gastroesophageal Reflux Screening (Pediatric)

Renal and Suprarenal Ultrasound (Pediatric)

Suprapubic Bladder Ultrasound (Pediatric)

Breast Ultrasound (Pediatric)

Testicular / Scrotal Ultrasound (Pediatric)

Suprapubic Pelvic (Gynecological) Ultrasound (Pediatric)

Transrectal Prostate Ultrasound

Renal and Suprarenal Echotomography

Kneecap X-ray - 1 incidence

X-Ray Chest, Lungs and Heart - 1 incidence

Salivary Glands Ultrasound

X-ray Hand Finger(s) - 2 incidences

Paranasal Sinuses X-ray - 3 incidences

X-Ray Chest, Lungs and Heart - 2 incidences

X-Ray Chest, Lungs and Heart - 3 incidences

X-Ray Cervical Spine - 4 incidences (Face + Profile + Oblique)

X-Ray Lumbosacral Spine, in Load with Inclinations - 4 incidences

Ultrasound Thyroid (Pediatric)

X-Ray Toe(s) - 2 incidences

X-ray Turkish Saddle - Localized Incidence Profile

X-Ray Axial Study of the Patella - 2 incidences

X-Ray Newborn Skeleton - 1 incidence

Abdominal Wall Ultrasound

Right Inguinal Ultrasound

X-Ray Left Tibio-Tarsal - 2 incidences

Right Foot X-ray - 2 incidences

Ultrasound of Dermis or Hypodermis - Dermatologic (Pediatric)

X-Ray Simple Kidney - 2 incidences

Lumbar spine X-ray - 1 incidence

X-Ray Ribs, Right Hemithorax - 1 incidence

Pelvic (Gynecological) Endovaginal Ultrasound (Pediatric)

X-Ray Right Thigh or Femur - 2 incidences

Right Leg X-ray - 2 incidences

Left Leg X-ray - 2 incidences

X-Ray Neck, Soft Parts - 2 incidences

Dorsal column X-ray - 1 incidence

X-Ray Left Hip - 1 incidence

X-Ray Right Hip - 2 incidences

X-Ray Right Knee - 2 Incidences

X-Ray Temporomaxillary Joint, Open and Closed Mouth, Left Side

Abdominal Wall Ultrasound (Pediatric)

Left Wrist X-ray - 2 incidences

X-Ray Right Tibio-Tarsal - 2 incidences

Right Shoulder X-ray - 2 incidences

X-Ray Nose Bones - Each incidence

X-Ray Left Styleid Apophyses - 1 incidence

X-Ray Lumbosacral Spine, Lateral Tilt

Right Foot Ultrasound (Pediatric)

Right Hand X-ray - 2 incidences

Right Thigh Ultrasound (Pediatric)

Left Forearm Ultrasound (Pediatric)

Sternal X-ray - 1 incidence

X-Ray Sacroiliac Joint, Both Sides - 1 incidence

Ultrasound Hip / Right Trochanteric Region

Lumbar spine X-ray - 4 incidences

Shoulder X-ray - 3 incidences

Right Shoulder X-ray - 1 incidence

Left Shoulder X-ray - 1 incidence

Left Shoulder X-ray - 2 incidences

Simple Renovesical X-Ray - 1 incidence

X-Ray Left Knee - 2 Incidences

X-Ray Left Forearm - 1 incidence

X-Ray Left Thigh or Femur - 2 incidences

Myotendinous Ultrasound (Single Segment)

X-Ray Left Clavicle - 2 incidences

Ultrasound Right iliac fossa

Ultrasound Right Hand Finger (Pediatric)

Ultrasound Hip / Left Trochanteric Region (Pediatric)

Cervicothoracic X-ray - 2 incidences

Shoulder X-ray - 4 incidences

X-Ray Ribs, Right Hemithorax - 2 incidences

X-Ray Ribs, Left Hemithorax - 2 incidences

X-Ray Right Scapula - 1 incidence

X-Ray Right Scapula - 2 incidences

Skull X-ray - 1 incidence

Simple Renovesical X-Ray - 2 incidences

X-ray Lumbar-Sacred Spine - 2 incidences

X-Ray Left Elbow - 2 incidences

Ultrasound Right Hand Fingers

X-Ray Right Hip - 1 incidence

X-Ray Left Hip - 2 incidences

X-Ray Right Calcaneus - 2 incidences

X-Ray Left Calcaneus - 2 incidences

Right Knee Ultrasound (Pediatric)

Right Forearm Ultrasound (Pediatric)

X-Ray Single Kidney - 1 incidence

X-Ray Cervical Spine - Functional Study (Flexion and Extension)

X-Ray Left Clavicle - Each incidence

Ultrasound Right Shoulder (Pediatric)

Ultrasound Left Shoulder (Pediatric)

X-Ray Right Forearm - 1 incidence

X-Ray Right Elbow - 2 incidences

Left Hand X-ray - 2 incidences

Left Foot X-ray - 2 incidences

X-Ray Right Clavicle - Each incidence

Bladder Echography and Ultrasound for Waste Calculation

X-Ray Chest, Lungs and Heart - 4 incidences

Peripheral Nerves Ultrasound (One Territory)

X-Ray Right Clavicle - 2 incidences

Patella Axial Study X-ray - 1 incidence

Ultrasound Right Shoulder

X-Ray Left Scapula - 2 incidences

Right Wrist Ultrasound (Pediatric)

Ultrasound Hip / Left Trochanteric Region

Left Knee Ultrasound (Pediatric)

Ultrasound of the Pubic Region / Adductors

X-Ray Lumbosacral Spine - Functional Study

Pediatric Axillary Ultrasound

X-Ray Left Arm - 2 Incidences

Ultrasound Left Achilles Tendon (Pediatric)

Myotendinous Ultrasound - Single Segment (Pediatric)

Left Foot Ultrasound (Pediatric)

Right Arm Ultrasound (Pediatric)

Left Arm Ultrasound (Pediatric)

Right Elbow Ultrasound (Pediatric)

Left Elbow Ultrasound (Pediatric)

X-Ray Left Scapula - 1 incidence

X-Ray Right Arm - 2 Incidences

Ultrasound Fingers of the Left Hand

Right Leg Ultrasound (Pediatric)

Ultrasound Pubic Region / Adductor (Pediatric)

Paranasal Sinuses X-ray - 1 incidence

Right Wrist X-ray - 2 incidences

Ultrasound of Dermis or Hypodermis - Dermatologic

Knee X-ray - 3 incidences

Ultrasound Right Achilles Tendon (Pediatric)

X-Ray Right Sterno-Clavicular Joint - 2 incidences

X-Ray Lumbar-Sacred Spine in Load - 2 incidences

X-Ray Lumbosacral Spine, Hyperflexion and Hyperextension

Left Wrist Ultrasound (Pediatric)

Left Thigh Ultrasound (Pediatric)

Left Ankle Ultrasound (Pediatric)

Ultrasound Hip / Right Trochanteric Region (Pediatric)

Ultrasound Left Hand Finger (Pediatric)

Neck Ultrasound (Pediatric)

X-Ray Left Sterno-Clavicular Joint - 2 incidences

X-Ray Ribs, Left Hemithorax - 1 incidence

Skull X-ray - 2 incidences

X-Ray Temporomaxillary Joint, Open and Closed Mouth, Right Side

Ultrasound Left Achilles Tendon

X-Ray Right Acromio-Clavicular Joint - 1 incidence

Right Ankle Ultrasound (Pediatric)

Left Leg Ultrasound (Pediatric)

Pelvis X-ray - 2 incidences

Ultrasound Right Achilles Tendon

X-Ray Left Acromio-Clavicular Joint - 1 incidence

Ultrasound Spinal Canal (Pediatric)

Ultrasound Left iliac fossa
Clinical staff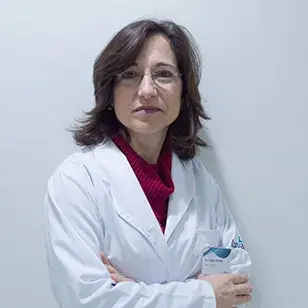 Hospital Lusíadas Lisboa:
Areas of Interest
Pediatric Radiology; General Radiology
Languages
Portuguese, French and English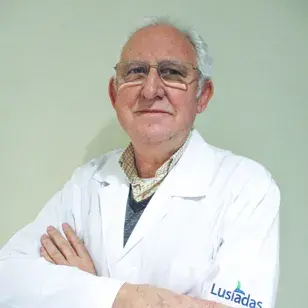 Hospital Lusíadas Amadora:
Clínica Lusíadas Oriente:
Areas of Interest
Conventional radiology; Echotomography
Languages
Portuguese, English and French
View all
+351 21 770 40 40
8 a.m. to 7 p.m., monday to saturday.
Number if calling from outside Portugal
+351 21 770 40 40
geral@lusiadas.pt
Contact us via e-mail with questions or to request further information
Lusíadas
New +Lusíadas App
Adress
Rua Sérgio Malpique, nº 2 (Centro Comercial Almada Forum | Lojas 3.33 e 3.38​)
2810-500
Almada