Qualified teams for the diagnosis and treatment of
urinary tract diseases in men and women.
Urology is a medical specialty dedicated to diagnosis, treatment, and prevention of diseases of the urinary tract in men and women, as well as diseases of the male genital system.
At Lusíadas Saúde, the Urology department is made up of professionals with extensive experience using the most sophisticated technologies available for the performance of modern surgical procedures. Our Urology employs a critical approach, increasingly less invasive, and using best practices in the treatment of urologic diseases.
Grounded in a continual search for innovation, Lusíadas Saúde Urology Units are dedicated to the provision of urological health care of excellence, practicing a highly distinguished form of medicine.
Consultations and Exams
Consultations

Videoappointments

Exams
Clinical staff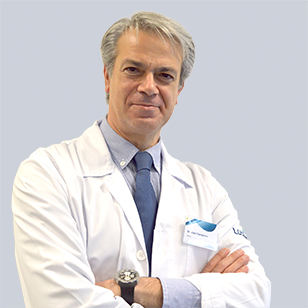 Unit Coordinator of Urology — Hospital Lusíadas Lisboa
Areas of Interest
Urological oncology; Urinary tract reconstructive surgery; Laparoscopic and robotic surgery; Prostatic brachytherapy.
Languages
Portuguese, English, French and Spanish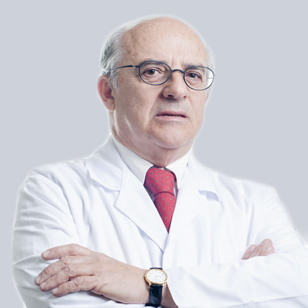 Areas of Interest
Lithiasis (urinary calculi); Endoscopic and percutaneous approach; Shock wave lithotripsy; Prostatic pathology.
Languages
Portuguese, English and French
Book
Videoconsultation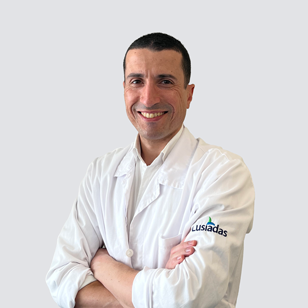 Areas of Interest
Tumors of the prostate, kidney, bladder, testis and penis; Robotic and laparoscopic surgery.
Languages
Portuguese and English
Book
Videoconsultation
View all
+351 21 770 40 40
7 a.m. to 10 p.m., 365 days a year
Number if calling from outside Portugal
+351 21 770 40 40
geral@lusiadas.pt
Contact us via e-mail with questions or to request further information
Lusíadas
New +Lusíadas App
Adress
Rua Abílio Mendes
​1500-458
Lisboa