Cutting-edge technology and experienced professionals dedicated to
diagnosing and treating problems of the locomotive system.
Orthopedics and Traumatology is a medical specialty dedicated to the diagnosis and treatment of problems of the locomotor system and traumas to the musculoskeletal system.
At Lusíadas Saúde, Orthopedics and Traumatology Units, a clinical body comprised of highly experienced, multidisciplinary teams provides health care of excellence in a wide array of sub specialization areas.
Pioneers in the most advance techniques and equipped with the most modern technologies, Lusíadas Saúde Orthopedics and Traumatology Units are at the forefront of medical and surgical care provision. Its goal is to offer the best health care in order to promote well-being.
Consultations and Exams
Consultations

Videoappointments
Orthopedics Consultation – Knee

Orthopedics Consultation – Spine

Orthopedics Consultation – Wrist and Hand

Orthopedic Consultation - Hip

Orthopedics Consultation – Shoulder and Elbow

Orthopedics Consultation – Ankle and Foot

Scoliosis Consultation – Children

Orthopedics Consultation – Pediatric

Sports Medicine Consultation

Consultation of Deformities and Bone Reconstruction

Bodily Injury Assessment Consultation
Orthopedics and Traumatology Teleconsultation (via video call)
Clinical staff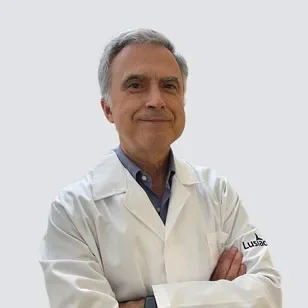 Dr. Alberto Monteiro
Units
Hospital Lusíadas Santa Maria da Feira
Areas of Interest
Arthroscopic knee surgery to treat meniscal, ligament and cartilage injuries; Prosthetic knee surgery
Dr. Alexandre Pereira
Units
Hospital Lusíadas Porto
Clínica Lusíadas Gaia
Hospital Lusíadas Santa Maria da Feira
Areas of Interest
Pathology and Surgery of the Hand, Wrist and Elbow; Hand, Wrist and Elbow Fractures; Sports Traumatology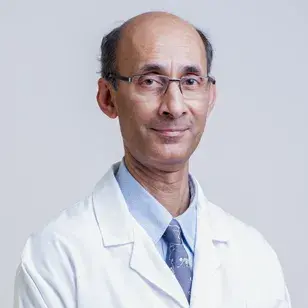 Dr. Álvaro Botelho
Coordenador de Orthopedics and Traumatology: Hospital Lusíadas Albufeira
Units
Hospital Lusíadas Albufeira
Areas of Interest
Primary and revision total hip replacement; Total knee prosthesis; Shoulder and elbow prosthesis; Knee arthroscopy; Fractures and fracture sequelae; Osteo-articular surgery of the foot and hand
View all
Find Orthopedics and Traumatology specialty
Where to find Orthopedics and Traumatology specialty and closest unit