Specialized, multidisciplinary teams dedicated to
the treatment of oncologic diseases with ionizing radiation.
Radiation Oncology is a medical specialty dedicated to the treatment of oncological diseases using ionizing radiation.
With highly specialized, experienced, multidisciplinary teams prepared to serve patients throughout the various stages of their treatment, Lusíadas Saúde promotes a multidisciplinary approach.
Centered on safety and extreme precision, Radiation Oncology Units recognize radiotherapy as one of the three pillars of oncologic treatment, which requires keeping abreast of the most recent scientific and technological knowledge to provide a better health experience to clients.
Clinical staff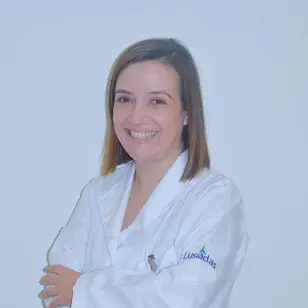 Dra. Marisa Prim Padilha
Units
Hospital Lusíadas Amadora
Areas of Interest
Head and Neck Cancer; Breast; Rectum; Prostate and Palliative
Dr. Pedro Miguel dos Santos Baptista Chinita
Coordenador de Radiation Oncology: Hospital Lusíadas Amadora
Units
Hospital Lusíadas Amadora
Areas of Interest
Breast; Prostate; Digestive, Lung, Hematological, Skin, Brain and metastases tumors
View all
Find Radiation Oncology specialty
Where to find Radiation Oncology specialty and closest unit